Our Manufacturing Plant
On the manufacturing floor, our unremitting effort continues to fabricate a final product that meets the highest expectations. Here is where our decades of experience really pay off. PIERCE & PIERCE has evolved its own exclusive techniques to maximize stock usage efficiency, minimize production time and refine quality control. It's our customers who get to take the advantage.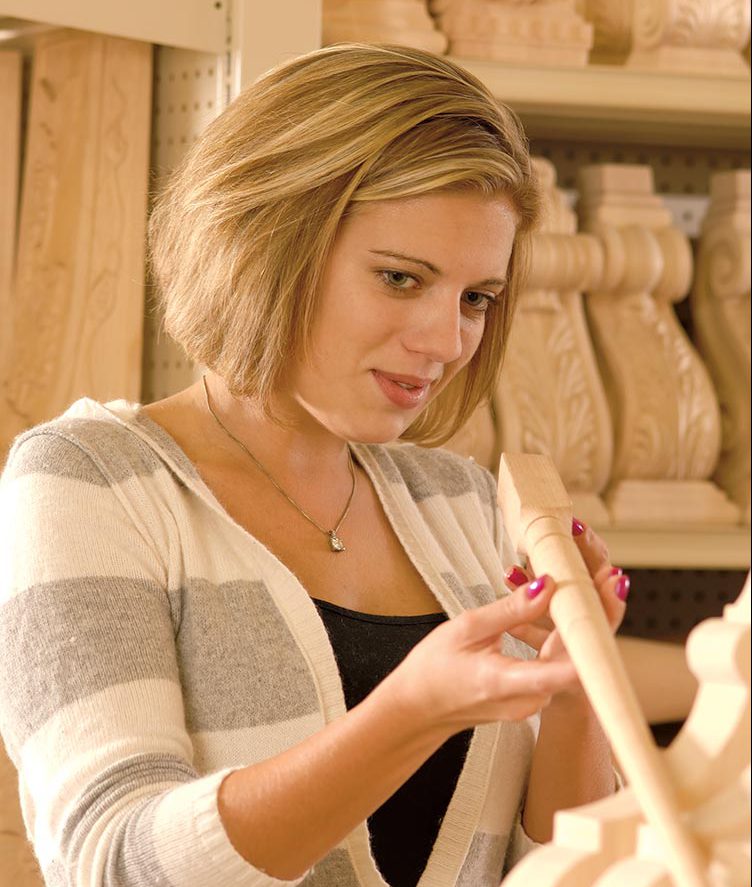 Our Showroom
You truly get the best of both worlds here. So why settle for the few styles your general hardware or do-it-yourself store has to choose from? At PIERCE & PIERCE, there's an entire store devoted to offering an incomparable variety of architectural millwork. An entire aisle of corbels. A whole wall of mouldings. And so much more. It's all here waiting to be explored, crafted in the best grades of wood we could find, ready to stain or paint to enhance and enrich the look of your home or office.